English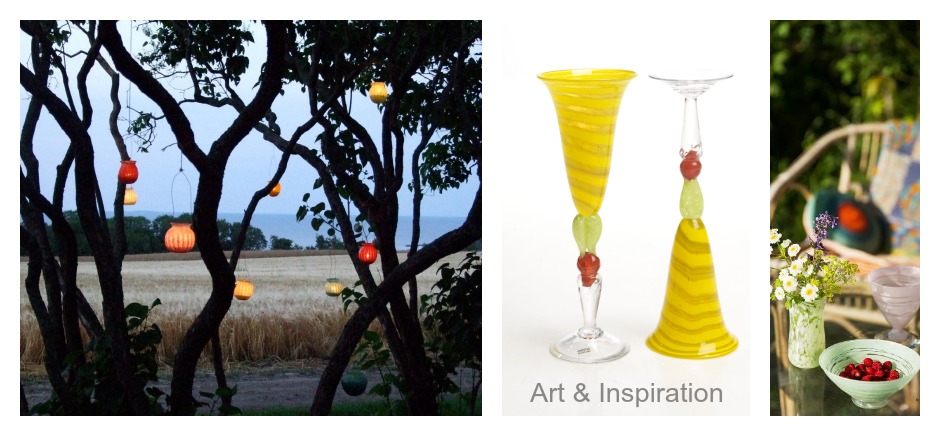 Artisans and glassblowers Jarle Knapstad (1970) and Camilla Knapstad (1976) have shared workshops since 1995. Through daily work and immersion in the fabric of glass our technical skills have been honed to a high level that combined with our creativity and love of beauty blossoms into myriad surprises of shape and colour.

Our workshop and studio now lie in the heart of Kristiansand, together with jewellers Randi and Bjørnar Knapstad ( www.gullsmedeneknapstad.no). We invite you drop in and observe first-hand the working process when we shape liquid glass raw materials into the finished product. Our pieces are shown at several galleries and exhibitions all over Norway (see overview at bottom of page). Photos of our latest works are regularly displayed on our web-shop. We passionately love our job, seeing it as a calling in which the joy of creating permeates our professional and our home life as well as encountering people.

Our glasses emerge at the breaking point between the aesthetically pleasing and the useful, maintaining always an element of surprise through shape or colour. Our glasses can brighten up a formal dinner party, or serve the purpose of illuminating the beauty of your everyday life.

Enjoy our glasses.